Abolitionist Sanctuary Podcast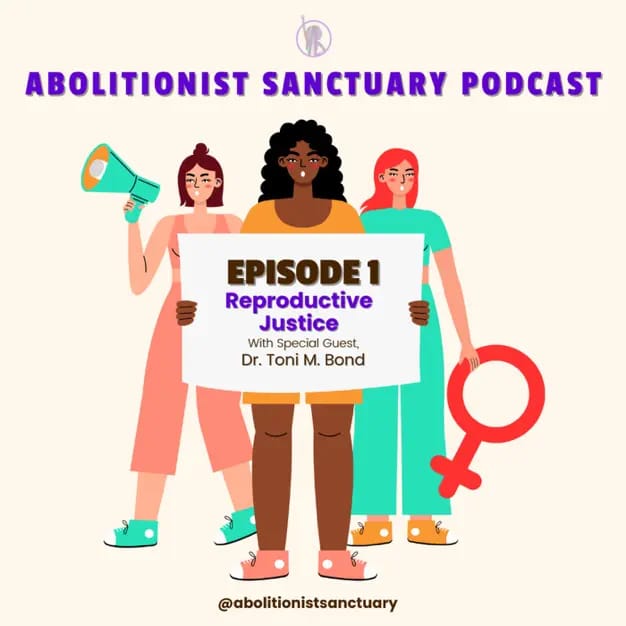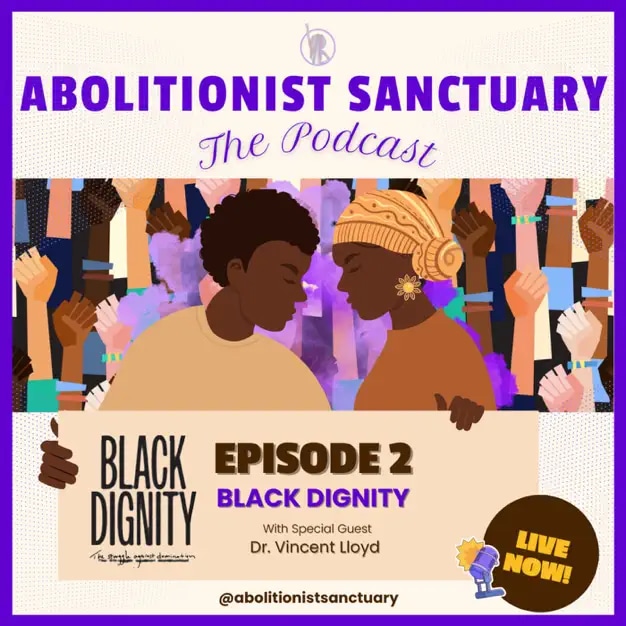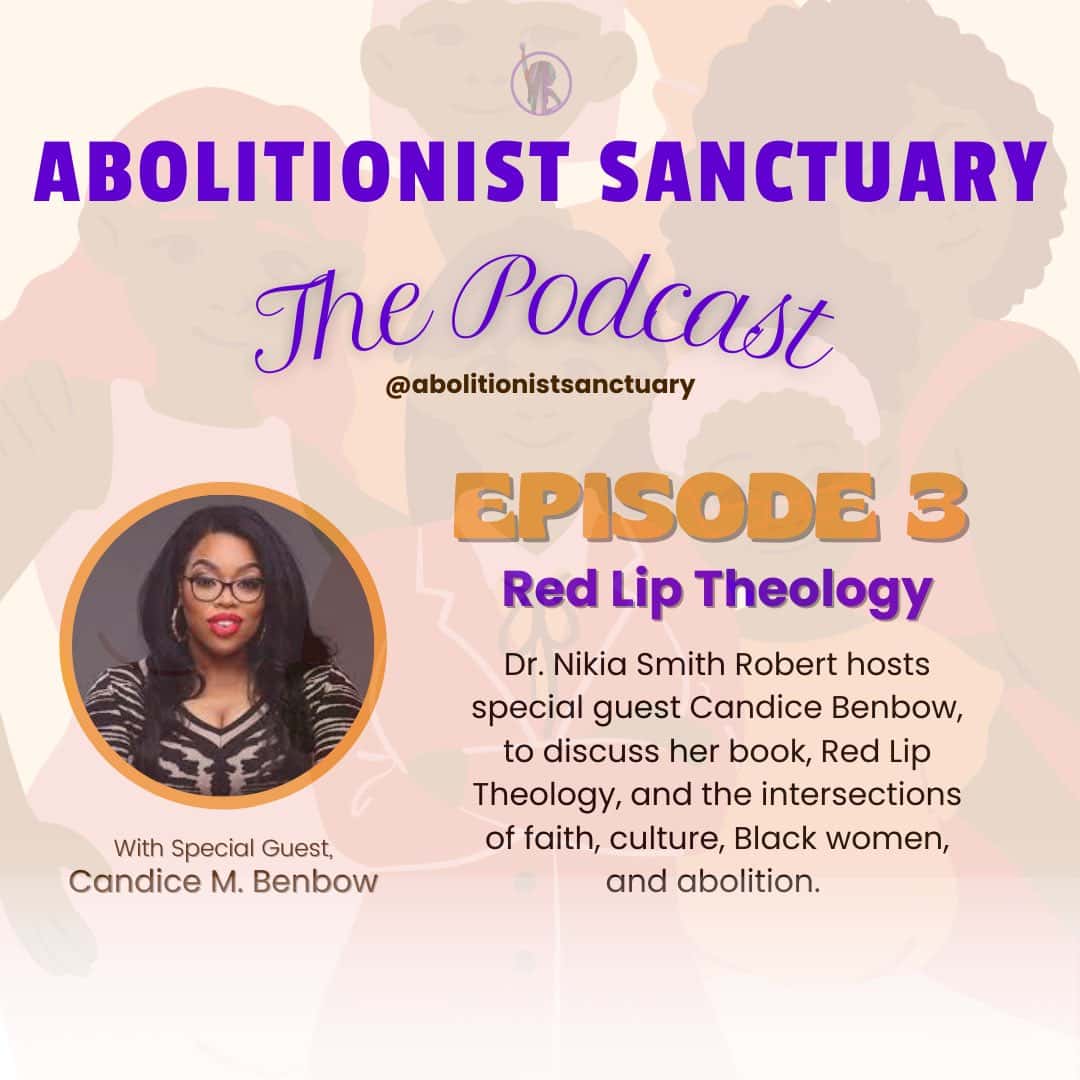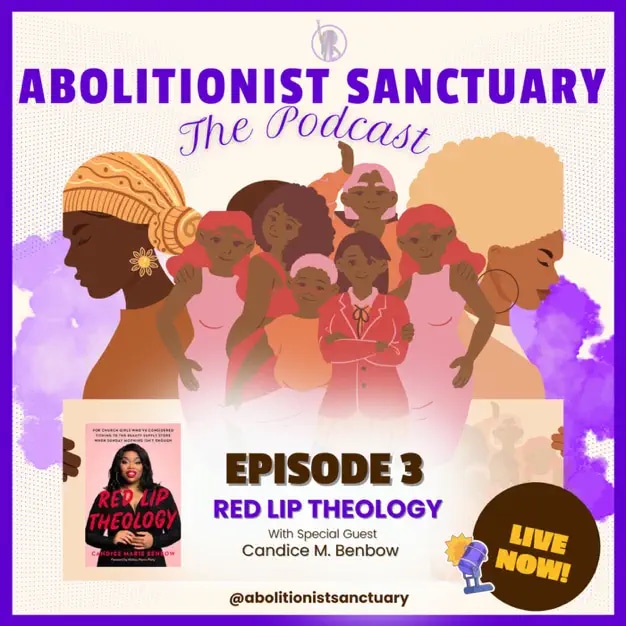 Join the Founder and Executive Director of Abolitionist Sanctuary, Rev. Nikia S. Robert, Ph.D., in a podcast about the criminalization of Black womxn's survival and a faith-based abolitionist movement!
The Abolitionist Sanctuary with Rev. Nikia Smith Robert, Ph.D.
Sanctified podcast
There are too many Black women in prison for us to forget them. There are too many scriptures about freedom to debate the atrocities of the prison system. So, today we're taking a look at how abolition is especially critical for Black women (and girls). 
Rev. Dr. Nikia Smith Robert offers a powerful perspective of justice, abolition and the church's very necessary participation in the freedom of Black women and girls today.
Sanctified boldly centers the stories of Black women for whom the spiritual status quo is no longer enough. Sanctified makes space for women to interrogate, lament, resist, and triumph over the church's double standards that have deeply impacted them. Through stories and conversations, Sanctified is a pathway to communal reflection and healing for women who are churched, unchurched, or find themselves somewhere in-between. From the pulpit, to the pew, to the parking lot, this show amplifies the thoughts, trials, and triumphs of women figuring out their faith authentically. Nothing is taboo. Shame is unwelcome. And grace abounds.
Abolition as Spiritual Practice with Rev. Nikia Smith Robert, Ph.D.
Queer Theology podcast
For this episode in our guest series, we have a fantastic conversation with Rev. Nikia Smith Robert Ph.D about her transformative work as an abolitionist. Dr. Robert founded Abolitionist Sanctuary, a nonprofit organization and faith-based abolitionist movement committed to helping churches use public policy and transformative justice strategies to advocate for a more just and equitable society beyond prisons, policing, and punishment. We get into liberation theology, the importance of working together as a community, abolition as religion and also an ethic, and lots of alliteration! Dr. Robert is inspiring, invigorating, and absolutely committed to rethinking the indoctrination of a carceral system.
For over 6 years, Brian G. Murphy and Fr. Shannon TL Kearns have shared an LGBTQ perspective on a different Bible passage each week. Most weeks, the show covers a passage from the upcoming Sunday's lectionary but also occasionally covers current event, special themes, and important events like Coming Out Day or Transgender Day of Remembrance. Join tens of thousands of listeners from around the world for the Bible, every week, queered.
Atonement Theories, Black Motherhood, and Jesus the Abolitionist with Rev. Nikia Smith Robert, Ph.D.
The Ruins podcast
In episode 42, we are joined by the Rev. Dr. Nikia Smith Robert and talking with her about carceral logic and abolition.We'll also talk about Womanist theology, her non-profit Abolition Sanctuary, Black motherhood, atonement theories, and the role that abolition has and will continue to play in the church in the years ahead. 
The Ruins is a podcast about the journey of faith hosted by Joseph and Nicole Peterson.
Introducing Abolitionist Sanctuary
Activist Theology podcast
We are thrilled to host Rev. Dr. Nikia Roberts on Juneteenth, the day she launches Abolitionist Sanctuary. Abolitionist Sanctuary's mission is to help Black churches connect emancipatory religious values and abolitionist principles to public policies and transformative justice strategies that center the communal flourishing of poor Black mothers and their families beyond prisons, policing, and punishment. Rev. Dr. Robert is the Founder and Executive Director of Abolitionist Sanctuary. She is a public scholar in religious studies, social activist, and ordained clergy in the African Methodist Episcopal Church. 
Raised in abject poverty in Harlem (New York) to a single Black mother, Rev. Dr. Robert and her family struggled to overcome the War on Drugs and interlocking systems of oppression that ravaged her community. Abolitionist Sanctuary emerges from Rev. Dr. Robert's lived realities and expands upon her dissertation research titled, "Breaking The Law When The Law Breaks Us: A Womanist Theo-Ethical Approach to Public Policy and Criminal Justice Advocacy for the Black Church."
Activist Theology podcast, hosted by Dr. Roberto Che Espinoza and Rev. Anna Golladay, is a conversation fueled by analysis and activism, all in pursuit of getting our hands dirty to achieve social liberation. We believe in the work of social healing and we believe that there needs to be a diversity of tactics to achieve social healing. We hope the Activist Theology podcast will be one way that we can explore the work of liberation and healing justice.